Welcome!
At Mill River Music, we focus on delivering an amazing customer service experience. We're committed to your complete satisfaction, whether you're buying new or used equipment, selling your gear on consignment/trade, or need major or minor repairs done. See what makes Mill River Music different!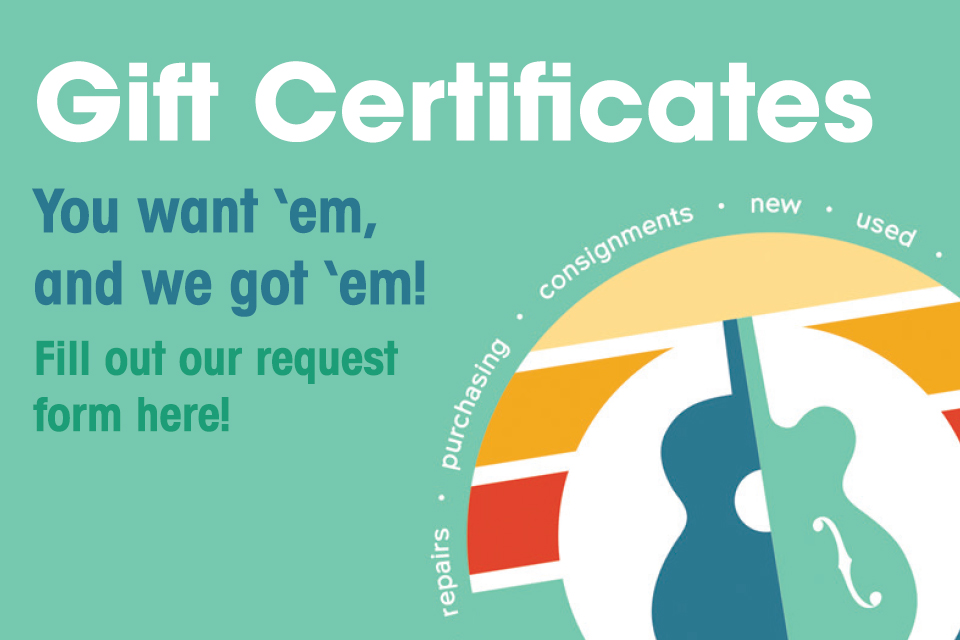 We've Got the Gear!
Check out our ever-growing collection of both new and used music gear. We've seen some really neat stuff here: favorites, rarities, the cool and weird, really a little of everything comes through! Things are being added constantly, so don't forget to check back often! Our social media is another great way to see the coolest gear first.
Sell, Trade, & Consign
Buying, trading, and consigning are at the heart of what we do here at Mill River Music. Some stores act like it's a burden to buy your gear, and offer low prices while grumbling about what junk it is. Not here!
In-Store or Online 24/7
Our list of gear is always changing! Stop by the store when we're open to see the latest that might not have made it online just yet, or check out what we've just listed on our website here. Social media is another great way to see what's just come in, before it's listed, so check us out there too.
Latest Videos & More
We've got video demos and sweet pics of our gear, repairs, cool stuff that comes through the shop, and just fun and cool things to share. Meet the MRM team and check it all out on our social pages!