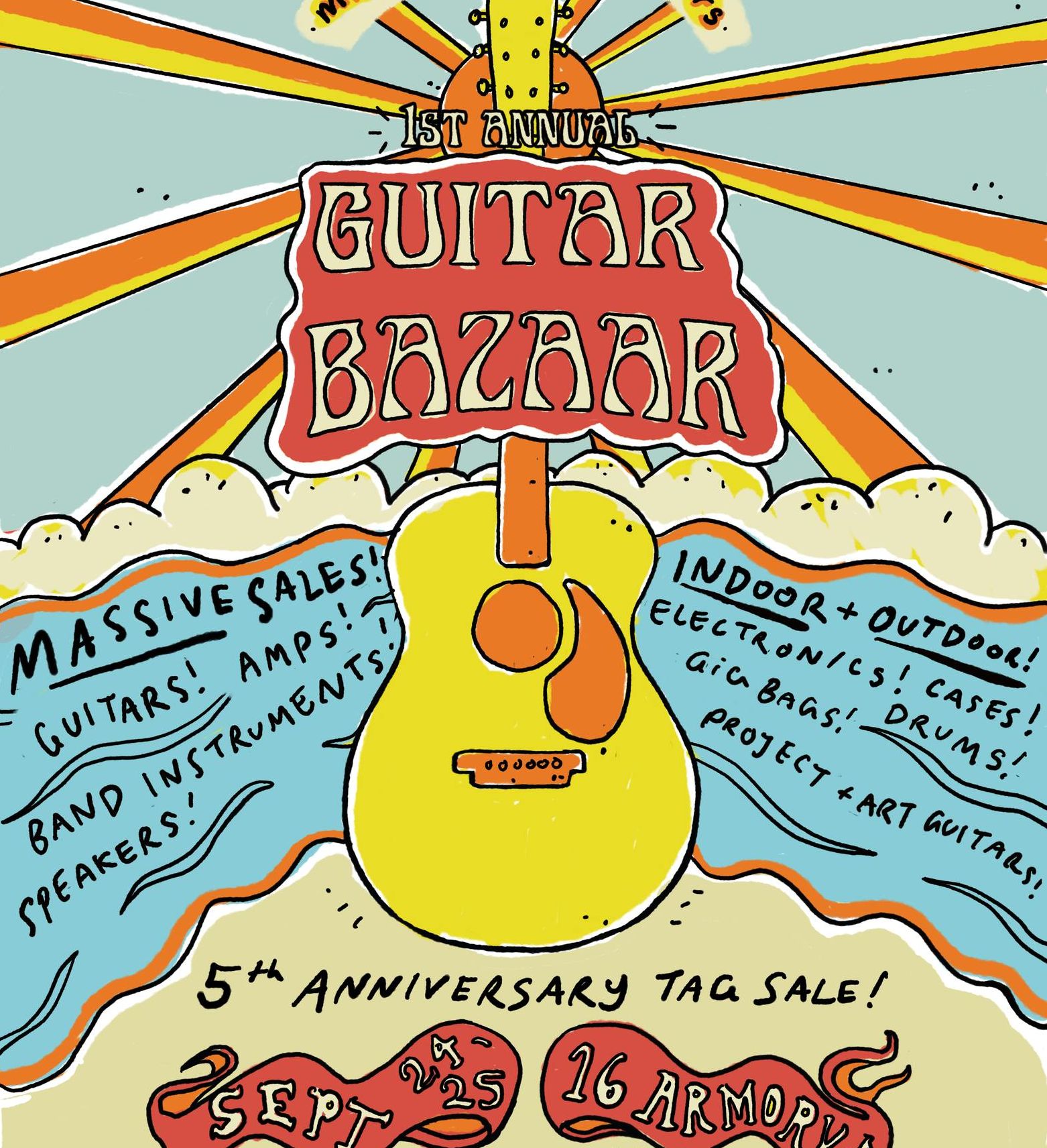 1st Annual Guitar Bazaar - Sept 24-25!
Anniversary Sale & 1st Annual Guitar Bazaar!
We're turning FIVE and we can't wait to celebrate with y'all! Join us for a weekend of sales and celebration, inside and out.
Inside: we're taking 5% off everything (yup, everything) PLUS great deals all around on instruments, accessories, and other gear!
"The bigger the item, the better the deal!"
Outside: enjoy blowout deals on used instruments, electronic gear, synths and keyboards, cases and bags, project and art guitars, accessories, sheet music, band instruments, accordions, percussion including drum kits, cymbals, and hardware, and so much more!
More information coming soon, so stay tuned!
Hours:
10AM-7PM Saturday
10AM - 5PM Sunday
Come see us!